Folding kayak
From box to boat in minutes.
We make the most innovative, portable boats in the world—a foldable fleet designed with simplicity, freedom and joy in mind. Our kayaks are packable and compact, but they never compromise on durability or performance—and they're are as easy on the eyes as they are on the water.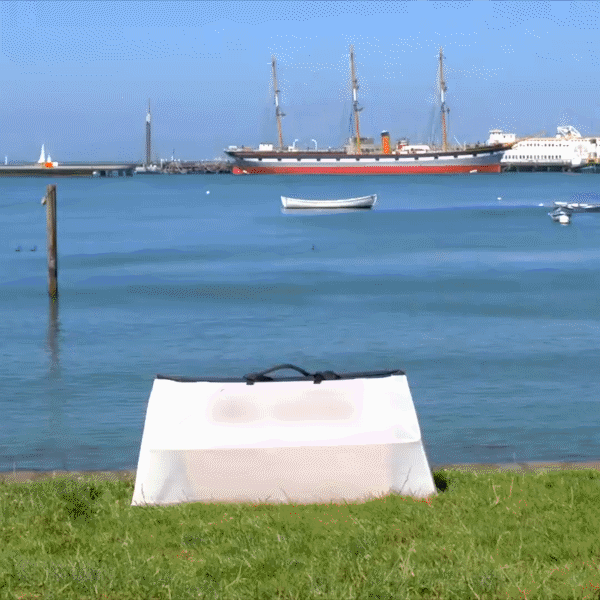 Suitable for adults and young people. Durable, lightweight folding kayaks-lake, river and ocean kayaks-perfect outdoor cruise, suitable for fishing, travel and adventure
STASH IT
No roof rack? No problem! Check it on a plane, tuck it in your trunk, or stash it in your garage.
LIFT IT
We make the most lightweight kayaks around—starting at just 20 pounds. Give your back a break, and save your arms for paddling.
PADDLE IT
Anywhere—from a pond to the Pacific. As packable as an inflatable with the performance of carbon fiber. Feel it glide like a dream.
Smooth, durable and reliable-although your kayak is small enough to be carried when folded, it definitely does. The kayak has undergone extensive strength and durability tests, is rated at 20,000 times, and exceeds the U.S. Coast Guard's recreational boat requirements.
10 YEARS OF INNOVATION
A decade of relentless testing and design

Origami technology

Durable, custom-extruded corrugated plastic
CRUISE COMFORTABLY
THERE'S ROOM STORE ALL YOUR GEAR ONBOARD
FROM BOX TO BOAT IN 10 MINUTES THERE'S ROOM STORE ALL YOUR GEAR ONBOARD
SAY YES TO ADVENTURE
From checking your kayak on a plane to stowing it in your trunk, there's nowhere your boat can't travel
Our easiest boat ever. Ultra- portable, light, and playful on calm water.
A performance recreational kayak, for day trips and casual fun on mellow water.
A speedy and versatile boat for longer day trips on moderate to choppy water.
A two- person kayak that converts to a single. Great for paddling with family and friends on calm water.