Worldwide Express Shipping Available
High flexibility
Natural structure
Relieve stress
Exquisite display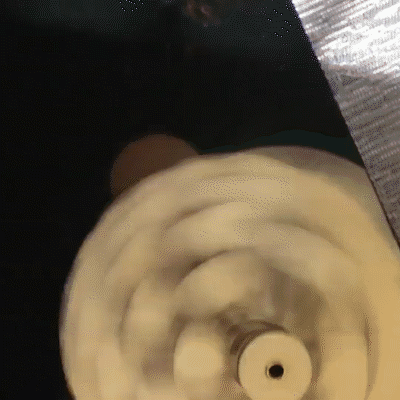 With a quick twist, It magically transforms from a "helix" to a "pine cone" and back again in one amazingly elegant motion.
MAGICAL TRANSFORMATIONS
To transform it, simply spin the handle and watch the magic unfold.
To change it back, just spin it the other way. Intuitive, relaxing, fun…and addictive!
NATURAL STRUCTURE
The design of this simply beautiful structure is derived from natural plant forms, and utilizes mathematical concepts such as the Fibonacci numbers and the golden ratio.
WORKSPACE ESSENTIAL
From an interactive kinetic toy in your hand to a stylish sculpture on the display stand,It can be played with as a toy, employed as a stress reliever, displayed as a desktop accessory, or used in home decor.
BEST GIFT
Thirty-eight precise, laser-cut wood pieces assembled on a brass tube. Includes a solid wooden display stand and comes in an exquisite gift box with magnetic catch.
Precautions
Please handle carefully. Helicone's arms will be easily damaged when it's drop and hit a hard surface.
It is not recommended to spin Helicone by rubbing it back-and-forth between your palms.
Our guarantee:
Why buy from us:
Quality assurance.
Ingredient safety.
Non-inferior products.
Shipping:
Your orders will be processed within 3 working days.
Base on the situation of COVID-19, logistics suspended in some countries and delivery times for logistics in some countries have been extended.
Please be patient, your order will be delivered.
Click ADD TO CART To Order Yours Now!